If you've been thinking about a new bed for fluffy, we've got a great reason to buy one this weekend:
We want to help The Animal Rescue League reach its year end fundraising goal, so we're donating 20% of every bed sold this Saturday and Sunday Dec. 15-16 to ARL.
We've got plaids and corduroys and herring bones and tweeds, in microfiber that feels like velvet, or plush faux fur or microlinen that has the strength of microfiber and the look of linen.
For example, you may have seen Taj snoozing in one of these Loungers in the window of SEE Eyewear at 125 Newbury Street: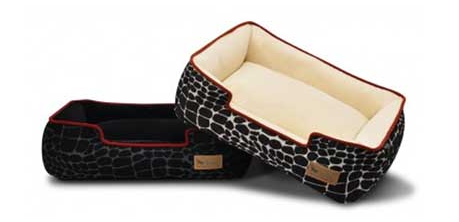 But wait, you say you've got a BIG DOG? How about this new Crescent Bed in Courtyard Grey microfiber, in stock in Large and Extra Large. It's reversible too; just flip it over for a totally different look: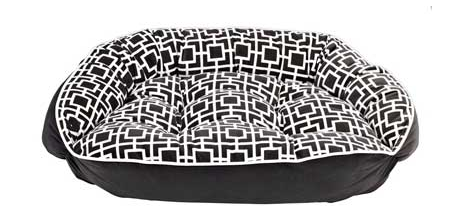 Or how about something for the teeny tiny ones, like these Buttercup nest beds, in beautiful solids and patterns. They can lay flat, and they're reversible too!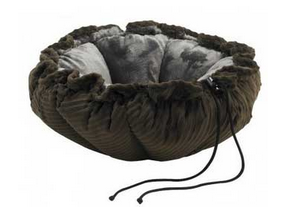 But these are just examples of some of what we have in the store. Choose any bed, and we'll donate 20% of the price to ARL of Boston.
Let's team up to make this a joyful (and warm & cozy) holiday for all!