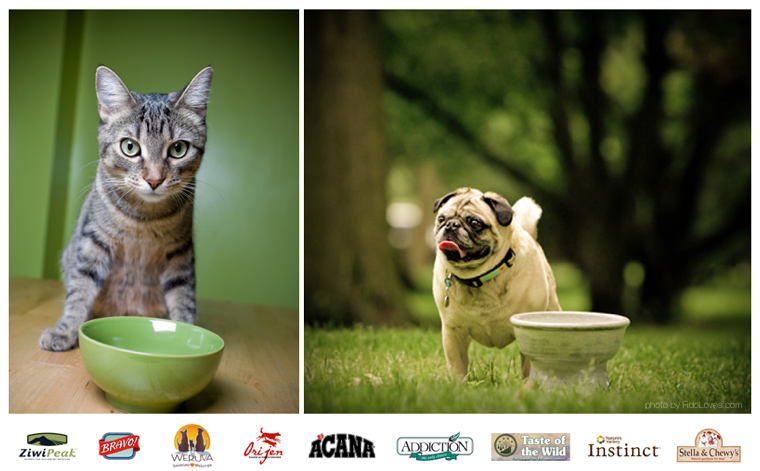 You might say I got into the world of pet supplies through the kitchen door.  I grew up in restaurants, and eventually started one of my own with a couple of friends.  That cemented a fondness for tasty, healthy food and local independent business.  Which naturally led to opening Fetch in 2000, believing in the same common sense around food and good health for animals.  Animals as well as people live longer, healthier, happier lives when we eat more whole, unprocessed foods.
Fish & Bone was opened in 2010 from the same commitment to sensible, natural diets.  In the busy-ness of running a new business in a new town, we've hardly begun to talk about our philosophy of feeding.  To get that conversation started, we figured what better way to get everyone thinking about their pets' diets than to give away 6 months of food, absolutely FREE ?
But you better get on it!  The contest runs through midnight on August 31!  No purchase necessary, but you will have to either pick up the food in the store (our first choice, so that we can meet with you to discuss your animal's history and your options), or you can pay for shipping or delivery.